Motorline SKODA Canterbury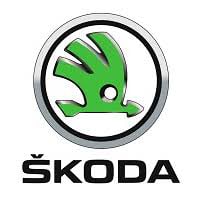 Customer Reviews (57)
Motorline Skoda.

I reserved my car during lockdown and was contacted when click and collect was available. It was an efficient process. The Motorline Skoda sales manager guided me through it by phone and email and was very helpful. Collection day was simple even though the manager had to put in place all necessary safeguards.

Collection of Superb.

Exceptionally high standards of customer service, engagement, support and guidance. Considering the purchase and collection was done under lockdown their patience, knowledge and flexibility was a joy to experience - old fashioned customer service - when nothings seems to be too much effort. Regardless of the distance I would consider them for my next purchase was also as competitively priced.

Family friendly.

I have purchased 3 vehicles from Motorline Škoda and on each occasion they have listened to requirements and assisted in the purchase of the right car. They communicated well with no hard sell. I often had either or both of my children with me and they were always accommodating and helpful there too. Fantastic experience.

Excellent service!

Great customer services . The specific salesman (Nick) we dealt with was extremely helpful and informative when I purchased my Octavia vRs

Buying my first car

Was very helpful. I'd never bought a car before having got my father's. Took the car for a test drive and wanted it straight away. Took over two hours to get the paperwork sorted out, felt like forever. It was decided that I'd make a bank transfer the following week so it was paid in full. Once the transfer was done, it took longer than I expected to get confirmation, although I understand it takes three days to get it cleared. Once everything was sorted I had arranged for car to be delivered, which turned out it would be where I work. The overall experience was smooth going, although frustrating at times, it went well.