JCB Approved Used Cars At JCB Honda Ashford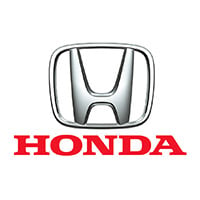 Customer Reviews (3)
Great Experience

A very friendly and professional dealer. Nothing was too much trouble. Not pushy just really helpful. Great knowledge by the sales person. I would definitely recommend them.

One bad apple!

One bad apple! I found most of the staff there fantastic but a lady I spoke to on the phone was rude and basically called me a liar!! Was very condescending so much so I nearly cancelled the purchase of the car. It's a shame as the 2 sales guys I dealt with were very helpful and friendly. Great car and no problems but they need to get rid of that woman with a chip on her shoulder!!

Incorrect information

Purchased car with a completed multi point check list stating that the vehicle had a full service history this later proved to be not the case, dealership very dismissive and at present pursuing claim through the Motor ombudsman, my advice would be to check and double check if entering into any dealings with this company.