SMC Hillingdon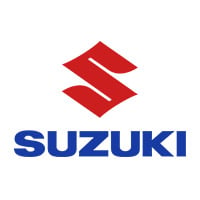 SMC Hillingdon
"SMC Motor Group was founded in 1982 with our first dealership being in Slough. One of the largest independent Motor Dealers in the south East. With over 1000 cars in stock today from our 10 dealerships. Our aim is to develop life-long partnerships with our customers, so that we can help you with all your motoring needs. "
Services offered
Franchised Main dealer
New & Used Car Sales
Service
MOT and Accident Repairs
Parts & Accessories
Low Finance Rates Available
Part Exchanges Welcomed
Motability Specialists
Customer Reviews (1)
Terrible customer service and experience

This dealer is part of Allen Ford group.I bought a Suzuki SX4 from SMC . Within the first week I noticed a problem in the breaks. I contacted the sales person and he booked me with their service garage, I took the car there and they said they had fixed the problem, as soon I drove the car, almost getting back home the same problem occurred again. The breaks were failing and were dangerous to drive. I asked what the problem was and they refused to let me know. Brought the car twice for them to fix and they didn't do it. In the third time (almost 2 months) they crashed my car and refused to pay my money back. They argued that it was their contractor who crashed the car. The car was write-off. I spend the next two months fighting for them to pay my money back, which they were refusing and trying to avoid liability. I threatened going to court. Finally the insurance company from the contractor, who provided the cleaning service for them, paid my money back. My Advice....AVOID if you can!