Mercedes-Benz Watford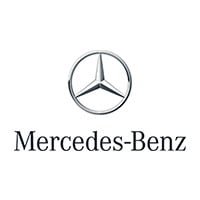 Mercedes-Benz Watford
Mercedes-Benz Watford is part of the UKs largest Mercedes-Benz Retailer, owned by the Manufacturer. Because we only sell Mercedes, we can offer you an unrivalled service and expertise to assist you in finding your ideal car.
Services offered
Used Vehicle Sales
New Vehicle Sales
Part Exchange
Warranty
Insurance
Finance
Parts
MOT
Servicing
Customer Reviews (6)
Bad experience from day 1.

I haven't used the car for 2k miles before engine light came on.They sold me a faulty car. The warranty it's just a scam.They just won't fix my car. I left the car with them 4 times already.From bad to worse 5th time the engine light came on.I paid for car,insurance,road tax and fuel.I didn't get any car from them.I pay for taxi every time I drop and collect the car.Who used my car from dealership did not even considered to put some fuel back in tank. What I get back from Mercedes? A faulty car which isn't roadworthy as the engine light it's subject to MOT failure.Apart from multiply dents on door each time I visit dealership,last time I collected the car with scratches on O/S rear wing and rear bumper. That's the truth about Mercedes Benz UK. The warranty it's a scam and Mercedes Benz aren't reliable vehicles anymore.

They advertised cars that they don't have in stock

They advertised cars that they don't have in stock. Total time wasters avoid.

Pathetic service.

Awful. All they care about is taking your money. Poor service and quick turnover of customers as if we're buying vegetables instead of a car!

Mercedes Watford - Mr. Nick Bradshaw

On October 22, 2019, I bought the dream car, I want to express my gratitude to the man who sold it to me, Mr. Nick Bradshaw. Thanks to him, today I have this car, he is a MAN and is an example for everyone in his industry. Thank you Mr. Bradshaw!

Avoid at all costs

Incredible poor all round. Once they have your money you are just another customer they will try and get money out of.