Beadles Land Rover Watford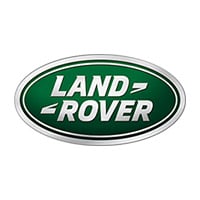 Customer Reviews (74)
Review from

Very satisfied

I'd suggest Beadles Land Rover Watford to a friend because they were very helpful in all aspects of the sale and were very efficient and informative

Review from

Dissatisfied

My experience at Beadles Land Rover Watford, was nothing more than an utter shambles. This lead two applications being generated from Beadles for the finance, then being Informed by Beadles that it had been declined and then asked by Beadles for me to contact their business manager at Lloyd's who then went on to inform me that it had been excepted and that Beadles had submitted the wrong figures. The original papers I signed for the finance they could no longer agree too, which I still have.On a personal note the sales guy Aaron was spot on, he was hugely let down along with me by the finance team, leading to me collecting to car a week later and a huge amount of ringing around and unnecessary costs to myself.Never again ......

Review from

Very satisfied

I'd recommend Beadles Land Rover Watford to anyone because the salesman Aaron was professional, knew his stuff and put no pressure on us to purchase the vehicle until we were completely satisfied it was the right choice

Review from

Very satisfied

Beadles Land Rover Watford were really helpful and I'd recommend them because they made me feel valued. The customer service from Leo was first class. Its rare you see great customer service like this anymore but Leo delivered from the moment I arrived.

Review from

Satisfied

My experience at Beadles Land Rover Watford was good though I'm disappointed to pay a vehicle that amount but do not get car mats as part of the handover. I would have been more appropriate and better standard of service for the car to come with car mats. Communication with my Salesman was very effective and good.