Palmers Alfa Romeo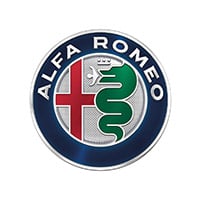 Palmers Alfa Romeo
At Palmers we're committed to delivering to our clients class-leading vehicles, innovative ideas and environmental awareness. From our highly competitive finance plans on our stylish vehicles, to our exemplary customer service, we're ready to handle all your requirements.
Customer Reviews (5)
Giulia Nero

Have been dealing with Lee at Palmers Alfa Romeo. He was very helpful, answering all my questions and arranging a test drive at a convenient time, all round good experience

excellent , professional and helpful

excellent service throughout, seen the car on the website. contacted the dealership and bough the car. simple process from enquiring and buying the car. especially as I live in Lancashire.

Unacceptable!

I would of give them 0 stars. I took a car for a Nissan Juke for a test drive. I gave dillian my driving license to copy which I never got back from him. Now I'm £25 out of pocket and no license. After driving the car and thinking about it, he phoned me numerous of times over a few days about the car , which to me sounds they are desperate for a sale and don't car about the customers. I would avoid this garage and a guy called dillian. Absolutely shocking behaviour ! AVOID AND GO ELSEWHERE!!!!!!

Reply from Palmers Alfa Romeo

on 05 Sep 19

Thank you for the feedback Mr Kirby. Salesmen are always asked to follow up customers until we know they are no longer looking to purchased a car. Far from being a sign of desperation this is a salesmen doing his job. Can I ask why you did not answer any of these calls if you believed us to have your driving licence? You fail to mention the fact that I offered to reimburse you the £25 even though we DO NOT have your licence. Instead you told me you was going to name and shame Dilan on a number of websites by yourself and your friends. I have worked with Dilan for 4 years and he has never lost a customers driving licence in this time. I am sorry you have not found your licence and we do not have it here for you. Lee

Don't trust them, awful communication

Awful service, dreadful communication, shook hands to buy a car on Sunday and was sold the next day to someone else, even though I was due to put a deposit down on the Monday morning. Don't trust these guys

Great customer service

Karl was a great help from start to finish. He was really accommodating and understood what I wanted from a car and kept in touch when they had something suitable - really helpful, thank you.