Too Good To Auction Waterlooville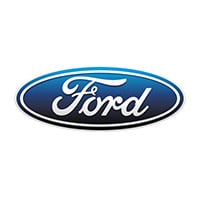 Too Good To Auction Waterlooville
Too Good To Auction is a subsidiary of Snows Motor Group which features hundreds of vehicles to suit every personality. Too Good To Auction has 12 retail outlets where customers can benefit from hand selected cars, taken in part exchange from the 50 franchised locations within Snows Group. Free Vehicle Valuations, Part Exchange Welcome, 3 Months Warranty*
Services offered
Used Vehicle Sales
Finance
Warranty
Part Exchange
Insurance
Servicing
MOT
Customer Reviews (8)
Great Professional Service. No pressure

Chris was a great salesman. Super customer care and very laid back. Good communication throughout.

Brilliant just Brilliant!!

Made to feel valued even though the car was not expensive , they couldn't do enough to help even in these lockdown times .I cannot fault the whole experience, And the car is great too.

Very happy customer

Perfect car for me, extremely satisfied with the service and care I received. Highly recommended. Thank you.

Great friendly service, nice car, thanks !

We are very grateful for the help we received finding our next used car, a Toyota Auris Hybrid. The branch TG2A Manager took a lot of time to advise us, was very professional as well as friendly in dealing with us and our requirements, and tried hard to make the deal achievable for us without us at any stage feeling pushed to buy. Thank you, very happy with our purchase!

Mercedes b class

I've recently bought a Mercedes b class b200 Petrol from these guys. The car is beautiful to drive and in brilliant condition for a 2007 model, it's not the best on mpg but that's a hit you take for a lovely car. The service was professional and quick, just what you need when your busy. Fully recommend these guys for your next used car purchase.