Roxby Garage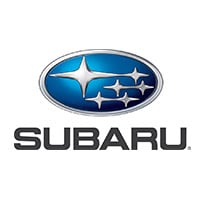 Roxby Garage - Trouble Free Motoring
Roxby Garage
"Roxby Garage is one of the most successful Renault dealers on the South Coast, our business is family run, modern and fully equipped with the latest technology so for main dealer deals with small dealer service come to Roxby Garage."
Services offered
Used vehicle sales
New vehicle sales
Parts and repairs
MOT
Servicing
Finance
Part exchange
Warranty
Customer Reviews (4)
Great Garage

Great customer service, aaron was very helpful and explained everything we needed to know

Great service at Roxby

I brought a new Subaru XV, was delivered when agreed and looks great. Very well spec'd for the price. Staff were excellent and will definitely be going back for servicing

Car was never fixed... charged £800

Took my car in to fix a rear squeaking noise, but as I was on holiday they fitted a brake part including labour totalling £800, even though I had instructed them to ask for permission on any job over 200. The salesman in-charge of my car was on holiday and they decided to go ahead without my permission. So I paid and got the car back, however, less than 100 miles, the noise occured again. The noise was fine for a few hundred miles but it has come back again and was not a problem with the brakes (which they charged me for). I believe I have been cheated on because they fixed the wrong part in the first place. Not only this, but they charged me without my permission. They are unprofessional for mis-diagnosing, unreasonable for the staggering amount they charge and they provide terrible customer service for not following my request to let me know before carrying out work. Also they think its OK to swear at customers over the phone. I would not recommend this garage for these reasons.

Reply from Roxby Garage

on 25 Jan

This vehicle was not sold by us and the only time we have seen it was on this occasion. The customer asked us to pick the vehicle up and repair the car as it had a noise coming from the rear. He told us he was going on holiday but get on and to repair the vehicle it needed new brakes on the rear and one wheel bearing we tried to contact him but could not we carried on as he had instructed us to do. On his return he didn't want to pay the bill finally he did a couple of weeks later the other wheel bearing needed to be replace he insisted that we do this free of charge which we refused he then told us he would use social media to discretised us. So basically tried to Blackmail us this is not a customer to be trusted and he would never be allowed back to our Business its a shame review sites don't vet the reviews before posting them but then that would make good reading

great service

compared to other garages we visited, made buying a pleasure. a friendly family firm who, when we had a small problem made it no problem at all... fixed it, lent us a car and kept to their word. good value and good service, thanks to danny, phil , tom and all at Roxby.