Peter Cooper Hedge End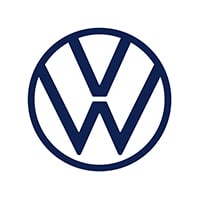 Peter Cooper Hedge End
Peter Cooper is the largest privately owned Volkswagen group on the South Coast of England. In addition to the full range of new Volkswagens we are happy to offer over one hundred Approved Used cars within our group. We also export car parts and accessories worldwide.
Customer Reviews (1)
Excellent Service and Cars, Worth travelling for!

We recently bought a car from Peter Cooper Hedge End and couldn't be happier!! They were brilliant! Very helpful and friendly from our initial phone query. We are from London and arranged to go and view the vehicle. Due to bad weather and traffic we got there very late but they kindly waited for us, nothing was too much trouble. They have some amazing vehicles! They even offered 6 months warranty on the used vehicle which we bought. This showed us that they believe in the quality of the products they sell as many dealers will only offer one month! We arranged to go back the following week to collect our new car. On our next visit staff offered to collect us from a local train station which was really helpful. The staff were all very friendly and not pushy which some dealers can be. We would highly recommend them, not only for the range of quality vehicles but the professional and friendly service we received from start to finish, which made the journey from London worth while.