Bentley Hampshire Ltd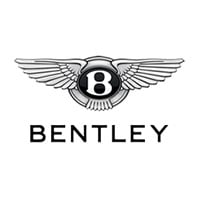 Bentley Hampshire Ltd
Bentley Hampshire was purchased by Harwoods in 2006, when it was trading as Bentley Straight Eight New Forest. Set within beautiful New Forest countryside, our site in Bramshaw is sole representative for the Bentley marque in Hampshire. As Bentley sales continue to rise as a result of increasing demand and the broadening of the range, our Group has invested heavily in this business, resulting in a magnificent new eight-car showroom together with a significantly updated workshop. We have five service bays equipped with state of the art tooling and the latest manufacturer diagnostic technology. As you'd expect with the Bentley brand, you can expect the highest possible levels of customer service at all times.
Services offered
Bentley New Car Sales
Bentley Approved Used Sales
Bentley Dedicated Servicing, Diagnostics & Repairs
Bentley Genuine Parts
Customer Reviews (22)
Review from

First class service and a great experience

I was recommended by an experienced motor trader to Harwoods Bramshaw and was delighted to buy my fabulous new Bentley GT V8. Great service and communication, polite and professional. They couldn't have done more to make my experience better and the handover day was especially memorable. The car was my retirement present to myself and the treatment from Harwoods helped to make the whole experience special. Recommended. As an aside the location out in the countryside was lovely and very refreshing.

Reply from Bentley Hampshire Ltd

on 08 May

Hi Patrick, Thank you for taking the time to leave us such a lovely review. We can't wait to see you again and hope we can be of help in future! Stay safe & enjoy your retirement. Regards Tracy Customer Service Team

Review from

Dealt with Jazz

Dealt with Jazz She was incredibly professional. She delivered as you'd expect from a Bentley dealership. Top drawer service levels.

Reply from Bentley Hampshire Ltd

on 14 Jun 19

Hi Mr Mckinlay, thank you so much for your positive comments about Harwoods Group! We can't wait to see you again, have a great day.

Review from

Excellent Service

Excellent service from walking in the door to collecting my car. Donald was enthusiastic and knowledgeable, answering all my questions.

Reply from Bentley Hampshire Ltd

on 02 May 19

Thank you Mr Knight for taking the time to let us know how we did. Best Wishes Tracy Customer Service Team

Review from

I bought from Harwoods and would do it again.

I saw a pre owned BMW on Autotrader which was located at Harwoods Bently in Southampton. I live in Northern Ireland so 'popping round' to see it was not possible. I made contact with Donald Yau at the branch and he spent time and effort in providing me with a detailed description and personal video of the car. During our negotiations for buying and collecting the car Donald was a professional who renewed my faith in car sales executives. He collected us from the airport and gave us 5* treatment despite our car being almost the cheapest car on their forecourt. If I was in the market for a Bently I would travel back to Harwoods and deal with Donald.

Reply from Bentley Hampshire Ltd

on 23 Jan 19

Alan, Thank you for taking the time to leave us this kind review! We hope you have a lovely day!

Review from

Friendly

Friendly, experienced and professional staff who make every purchase a pleasure

Reply from Bentley Hampshire Ltd

on 16 Jan 19

Robert, your wonderful feedback and rating mean a lot to us. We hope to see you again soon, have a fantastic day!