West Way Nissan Aldershot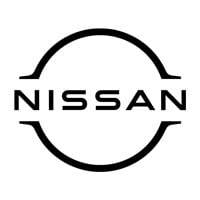 West Way Nissan is the UK's largest Nissan dealer group with 14 dealerships across the UK, selling over 2000 quality approved used, new and nearly new cars and vans. As a multi-award-winning dealer group, West Way Nissan is renowned for providing first-class customer service, exceptional value and expertly trained staff on hand to guide customers on their car buying journey.
West Way Nissan Aldershot
As the biggest Nissan dealer group in the UK, we can provide the largest range of Nissan vehicles to our valued customers. We supply the full Nissan model range including the 100% Electric Nissan LEAF, leading UK crossover Nissan Qashqai, and the Next Generation Nissan Juke. On top of this, we also provide businesses with the full commercial range of vehicles including the tough and smart Nissan Navara.
Services offered
Car Finance from a variety of leading lenders, Nissan Intelligent Choice benefits including: Detailed Checks - Minimum 12 Months Warranty - Free MOT Care - 30/1000-mile exchange promise - 2 Years Free Servicing and Roadside Assistance - 24-Hour Electric Test Drives - Hassle free Part Exchange - RAC Breakdown Cover - Free Vehicle Health Check
Customer Reviews (192)
Review from

Very satisfied

I was happy with the service at West Way Nissan Aldershot because I was dealt with i a professional manner - and fully compliant with social distancing. I much appreciated the call after 2 days to make sure I was happy with my purchase.

Review from

Dissatisfied

My experience at West Way Nissan Aldershot could have been better because the mileage was wrongly stated, the car documentation was missing and my details were wrong on the log book

Review from

Very satisfied

I was pleased with West Way Nissan Aldershot and would recommend them because I had good experiences of purchasing vehicle. Customer Services is great and dealt compassionately.

Review from

Neither dissatisfied nor satisfied

I would not recommend West Way Nissan Aldershot because since receiving the car I have had to take it to the garage to have work done, the engine light came in the first day of receiving the car, Which shouldn't have happened if the car had fully been checked as stated, this is something that should have been picked up on. The car also came with key battery not working and inflation kit having been used (also in a dirty boot) they have resolved these issues but refused to do anything more than telling me to contact warranty in regards to being taken into the garage. The staff were polite and helpful when buying the car and have checked on me since but in regards the the problems occurred have changed my overall experience.

Review from

Very satisfied

The experience at West Way Nissan Aldershot was good because the staff are excellent and nothing was too much troble