Garland Motors Used Car Centre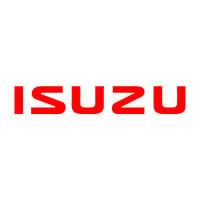 Customer Reviews (82)
Brilliant experience

Brilliant experience, phoned up the Garland motors used car centre and wasn't really sure they would be able to help. The Salesman is very friendly and doesn't try and push you into buying anything. On this occasion I found a car I liked and The salesmen helped me get finance that was affordable. Great service

Great Experience

Had the best experience buying a car from Garland. The staff were very helpful and made the whole thing very easy.

Amazing group of people

The crew at Garland are wonderful I would like to name them but AT wont allow it, they really know the cars well. They are not pushy at all and will help you with what ever needs you want. If you want to get a used Audi go to Garland, their knowledge of the cars is amazing, much better than the direct dealers.

Great Service

Great pro-active service, phoned us back when the car was available and reserved a viewing slot. No pressure selling (the car sold itself with an accurate online description). The salesperson, went through all the facilities clearly. The price was really competitive. The car was prepared for us to pick up the next day and all the paperwork and taxing completed with the minimum of fuss.

Many Thanks

Great service, friendly and professional staff. Highly recommend.