Stoneacre Rochdale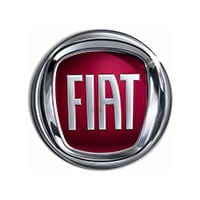 Stoneacre Rochdale
"Founded in 1994, Stoneacre is a family-owned business and one of the UK's fastest growing car dealers. With 50 dealerships nationwide, Stoneacre offers an amazing range of over 6000 new and used cars, from leading manufacturers such as Ford, Mazda, Vauxhall, Jeep, Suzuki, Fiat, Peugeot, Citroen, and more. Over 2,000 colleagues share our commitment to complete customer satisfaction, delivered through high-quality service and affordable prices. No wonder we're Europe's largest Suzuki dealer and one of the UK's largest Fiat dealers. Find out what makes us so special. Visit your nearest branch today"
Services offered
Used Vehicle Sales
New Vehicle Sales
Parts
MOT
Servicing
Alarms
Insurance
Warranty
Finance
Accessories
Fleet
Vehicles Wanted
Motability
Part Exchange
Delivery
Body Shop
Paint Shop
Customer Reviews (145)
Review from

Very satisfied

I'd endorse Stoneacre Rochdale because But the air contitioner is non functional ? lack fluid or system leak

Review from

Very dissatisfied

My experience at Stoneacre Rochdale could have been better if the sales man kane and manager luke didn't tell lies they told me all the problems with the car would be sorted out as you expect when you buy a car from a big brand dealer like stone acre but unfortunately I was made to wait until the finance had payed out to be then told the finance has noworked paid out and we (stone acre ) won't be sorting out any of the problems it's your car now it's your problem

Review from

Satisfied

My experience at Stoneacre Rochdale could have been better because even after agreeing to buy, the lack of being informed when promised fell well short. Also when trying to get in touch with someone I was told someone would ring me back but it never happened . The fact that I really liked the car was the only reason I persivered

Review from

Very satisfied

Stoneacre Rochdale staff were good because the staff was very helpful

Review from

Very satisfied

The experience at Stoneacre Rochdale was great because we were never pressurised , we were the ones in control, loved the test drive .