Inchcape Volkswagen Bury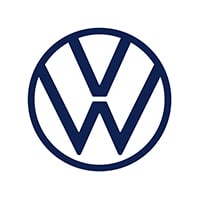 Inchcape Volkswagen Bury
We have a wide selection of fully approved used and nearly new vehicles ready and available to test-drive. Whether you are looking for your first car or looking for something to take you on your next adventure, our Volkswagen specialists are on hand to help you find something which meets your requirements. We know you may have already carried out plenty of research on what you are looking for, so we are on hand to take you on a test drive, source you something in particular or show you around our vehicles. We tailor everything around you to make your experience easy, comfortable and enjoyable. Buying a car is exciting, so we want to give you the confidence that you are getting the best value for money, an amazing experience and of course, the best car.
Services offered
New and Used Vehicle Sales
Part Exchange vehicles wanted
Flexible Finance and Insurance
MOT, Servicing and Warranty
Genuine Parts and Accessories
Accident Aftercare benefit for our customers
Delivery
Customer Reviews (53)
Review from

Took the car for a MOT today great…

Took the car for a MOT today great service given courtesy car for the day ,all work carried out plus cleaned car free of charge, very friendly would definitely recommend.

Reply from Inchcape Volkswagen Bury

on 17 Mar 19

Thank you, and have a fantastic day!

Review from

My dealings with this company have been…

My dealings with this company have been excellent. Friendly faces and professional attitudes were the first impressions i encountered as I walked into the establishment. No messing, no red tape, just straight forward practice. Everything was explained understandably and I was contacted as soon as the car was ready.

Reply from Inchcape Volkswagen Bury

on 09 Mar 19

Mrs Allen, we are glad we could help!

Review from

Really friendly staff

Really friendly staff. No problems encountered at all.

Reply from Inchcape Volkswagen Bury

on 27 Feb 19

Thank you again for taking the time to let us know how we did. We hope you have a great day!

Review from

Lesson learned

Lovely people and can't do enough for you but.... when they say you can sit and wait for tyres to be done it will only take an hour - not realistic! Sat for 2 and a half hours missed meeting at work, received calls from work, had to pester for my car. If said need half a day would have been better and would have called back for it and worked from home. Lesson learned.

Reply from Inchcape Volkswagen Bury

on 23 Jan 19

Hello Susan, we do appreciate your honest review, we are so sorry to have inconvenienced you, please be assured this will be forwarded onto the Management team direct so we may use this as training and learning needs within our business, many thanks.

Review from

Generally service went well

Generally service went well. The only downside is my car was booked in for a recall at the same time as the service. I was told later in the day the parts required for the recall were not available. Bad planning as they knew the work was being done, it was booked in a month before so parts should have been allocated for the job. It means the customer has to make another visit to get the job completed. The only other issue is misting on the inside of the front indicator lease. I was told this is 'normal'. Water or moisture and electrics do not normally mix well so will keep an eye on this. Of all the cars I have had I have never experienced this unless of course the sealed unit has failed.

Reply from Inchcape Volkswagen Bury

on 16 Jan 19

Hi Mr McCann, sorry to hear of your experience with Inchcape. Please contact us at Tellusmore@inchcape.co.uk to help make this right for you.