Hatfields Volvo Bury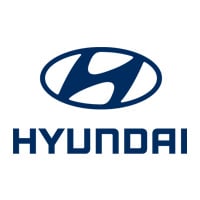 Services offered
New/Used Vehicle Sales
Parts
MOT
Servicing
Insurance
Warranty
Finance
Motability
Accessories
Vehicles Wanted
Communications
Part Exchange
Delivery
Body Shop
Paint Shop
Customer Reviews (7)
Very impressed

Honest, very thorough together with warm and friendly service. Highly recommendable.

Very professional service.

Really good sales guys , got a great car no problems so far. John at Hatfield's was very professional , answered all my questions. Volvo's aren't just for old farts to cart their golf clubs around anymore and this ethos is evident through the sales guys.

Amazing service and sales

We haven't actually bought a car from Hatfields, but I have been amazed by their customer service, particularly from Dion. After my call he took a video of the car and talked me thru' the aspects of the car we'd discussed. Amazing ! The best dealership I have dealt with when looking for an XC90. Shame we weren't closer, as we'd have definitely used their services !

What a disappointment you are Hatfields

We have never used this company before and are totally disgusted with their attitude to rectifying a problem. Incompetent, rude and not very helpful. Our car came in for a loss of power. The mechanic took a wild stab in the dark instead of doing some old fashioned detective work. So they replaced a non fault part and said it was fixed then billed us. We only just made it off the premises to find the fault return. We are now one and a half days into waiting for our phone call to be answered. Apparently we are being overlooked in favour of customer enquiries that are easier to handle. These people are totally ignorant, are not at all bothered that our vehicle is not road worthy. I bid you go somewhere else to avoid disappointment. They have their work cut out to fix an intermittent fault but surely the knowledge Volvo build up regarding the faults they encounter are logged for future reference. Obviously not.... since they don't know there backside from their elbow.

Go to another Volvo dealer.

I have had 2 dealings with this company, both have been bad. 1st incident was after I had purchased a car from another Volvo dealership and a fault light came on after a day or so, Volvo assist advised that my nearest branch was Hatfield Bury (Bury is not where the car was purchased). I took the car in only to be told it had various problems that needed fixing, despite my only picking the car up 2 days previous. I contacted the Volvo dealer from where I had purchased the car who were horrified and assured me that this couldn't possibly be the case as the car had been thoroughly checked to Volvo select standards. My original dealer rectified the fault and sent us video of what hadfields had said was a problem and they were brand new parts. We received a grovelling letter apologising From hadfields. My 2nd interaction with them which I am very fast regretting is the trade in of my car and taking out a personal hire car. Day 6 and I have still not received payment for my trade in!