Colin Appleyard Ashton Suzuki and Subaru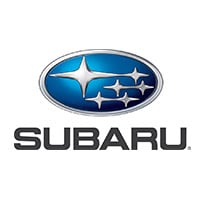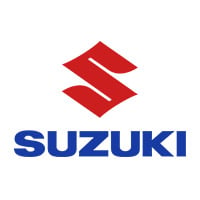 Colin Appleyard Ashton Suzuki and Subaru
Welcome to Colin Appleyard Ashton-under-Lyne, a family-run car dealership with a wealth of knowledge & experience. We have been established since 1971 and now have 5 car dealerships plus a large multi-franchise motorcycle showroom. As well as our Suzuki and Subaru dealership in Ashton-under-Lyne, we also have Nissan and Suzuki dealerships in Keighley, Suzuki dealerships in Shipley and Huddersfield plus a Subaru franchise at our Huddersfield branch. We also stock over 250 used cars of all makes and models and a price range to suit everyone. In the showrooms, on the phone or online you can be sure of the best possible service from our team of long-serving, knowledgeable and experienced staff. Why not give us a call or pay us a visit and let us make you feel like a part of the family?
Services offered
Accessories, Insurance, New Vehicles, Servicing,Body Shop, MOT, Part Exchange, Warranty, Finance, Motability, Parts
Customer Reviews (55)
Efficient, easy, professional.

Told the salesman what I wanted in a car who quickly found me one that matches my needs. Straight forward no mess, efficient and pleasant staff made buying a car very easy. Would highly recommend Colin appleyard.

Reply from Colin Appleyard Ashton Suzuki and Subaru

on 07 Jan

Good afternoon. thank you very much for your kind words. we do our very best to help our customers buy a car that fits there needs and we try very hard to make the experience as enjoyable as possible. I am so pleased that could help you and we look forward to welcoming you beck when your new cars requires servicing etc. our customers become our friends so feel free to just call in for coffee, we are always happy to see you. regards Simon Ambler Branch manager Colin Appleyards Ashton

Review from

Very Good

Paul Servant helped us purchase the car smoothly and expertly

Review from

Very Good

Hi Alison,the SZ5 was presented beautifully. I was literally blown away by its appearance, fantastic! Big thanks to Nick Hughes on sales who brokered the deal (which was fair for both parties), pleasant and professional, nothing was to much trouble, that is why I shop at Colin Appleyards.

Reply from Colin Appleyard Ashton Suzuki and Subaru

12 Days ago

"Hi Chris, Good to hear from you and many thanks for the glowing review. We're delighted to hear how pleased you are with your New Suzuki Ignis SZ5 and we will be sure to let Nick know how pleased you were with the presentation of the vehicle and that it's appearance blew you away. Thanks again Chris, enjoy your new purchase and we look forward to seeing you again soon."

Review from

Very Good

Excellent standard of customer service - they set the bar so high.

Reply from Colin Appleyard Ashton Suzuki and Subaru

26 Days ago

"Hi Paul, Thanks very much for the great feedback. We're delighted to hear that you received an excellent standard of customer service from the team at our Ashton dealership. As a company we pride ourselves on providing great customer service and it's nice to hear you have experienced this. Thanks again Paul for your review, we really appreciate your support."

Review from

Acceptable

Sorry to say customer service was not very good ,I had to phone several times before someone would phone back or even leave a message. I only wanted a new key and this took three weeks. At the end the date as promised.

Reply from Colin Appleyard Ashton Suzuki and Subaru

on 03 Sep

"Hi Eulon, Thank you for taking the time to send us your feedback and apologies that on this occasion we fell short of our usual high standard. Having spoke with Barrie at our Ashton dealership he has confirmed that the key was unfortunately on back order and due to a breakdown in communication you were not advised of this, hence the delay in getting your new key. Apologies once again Eulon, we have taken your comments onboard and thanks very much for bringing this to our attention."