Mitsubishi Cheltenham And Gloucester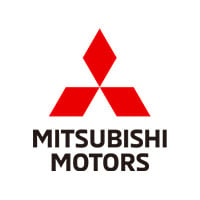 Mitsubishi Cheltenham And Gloucester
"Welcome to CCR Motor Co. We are part of the VT Holdings group of companies and have 3 Mitsubishi Dealerships across the South West and a Renault/Dacia Dealership in Weston Super Mare. We also have a Mitsubishi Service Centre and a great selection of Used Renault, Dacia and Mitsubishis for sale at Weston Super Mare. As a group we have the largest selection of Approved Mitsubishi Used Vehicles in the Uk. Every one of our vehicles has a thorough Multi Point Pre Delivery Inspection carried out by our qualified technicians using the latest high tech equipment in our own workshops to ensure you really can buy with confidence. We are proud of our 5 Star customer review rating and continuously work hard to provide the highest standards in Customer Care. Thank you for visiting our car online and we look forward to seeing you soon."
Services offered
New and Used Vehicle Sales
Ralliart Sales and Servicing
Servicing
Car Parking
Collection
Courtesy Car
MOT
Tyre Fitting
Valet
Wheel Alignment and Balancing
Customer Reviews (216)
Review from

Satisfied

I'd recommend CCR Motor Co Cheltenham they have some lovely vehicles, but make sure when they say you will get a good deal you find out what deal is exactly, as I was promised a good deal but didn't get any, not even mats in the vehicle, only a quarter of a tank of petrol and an interior light that doesn't work. Perhaps it's because I bought a used 1 yr old car. However the salesman was not pushy and helped me with paperwork. I only got it today so early days but she looks beautiful :)

Review from

Neither dissatisfied nor satisfied

My experience at CCR Motor Co Cheltenham could have been better because you could have done a pre-inspection check on the making sure everything was in order. I would have been nice to be shown around the vehicle to know what button to use in operating the car. The ignition key is very inappropriate, this alone is causing discomfort to my driving experience.

Review from

Very satisfied

CCR Motor Co Cheltenham staff were good because they make buying a new car an enjoyable experience and not an ordeal. I have bought all my cars from them since the last century! I will definitely be using them again in the future.

Review from

Very satisfied

CCR Motor Co Cheltenham staff were good.

Review from

Very satisfied

The staff at CCR Motor Co Cheltenham were good because they were not patronising or too pushy. Explained things in a timely manner. Leigh was friendly and professional.