Taggarts Jaguar Glasgow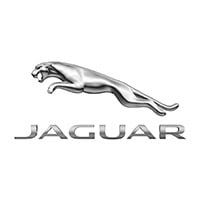 Call today and discuss this car with a Taggarts sales specialist on 0141 332 7777. Open 7 Days.
Taggarts Jaguar Glasgow
"At Taggarts we are proud to represent some of the worlds leading car manufacturers, offering our customers a great choice of new cars and approved used cars in Glasgow and Motherwell. Visit Taggarts.co.uk to find your next car."
Customer Reviews (575)
Review from

Dissatisfied

I would not recommend Taggarts Jaguar Glasgow becauseIf Taggarts are genuinely interested in hearing about there service or lack of it I can be contacted on 07909 973138 but if they are only paying lip service then I won't wait for the call.I am happy for you to publish this testimonial as Mr Eric Whitton

Review from

Very satisfied

I had a great experience at Taggarts Jaguar Glasgow because I had a good laugh with the staff and I did not feel like I was being conned. I felt comfortable buyi my car there.

Review from

Very satisfied

Taggarts Jaguar Glasgow were really helpful and I'd recommend them because of the professional and helpful service.

Review from

Very satisfied

Very professional , helpful and knowledgeable. people. Pawel Koziol was extremely helpful throughout.

Review from

Very satisfied

I was happy with the service at Taggarts Jaguar Glasgow because of the sales representative whom I have dealt with previously.