Beadles Jaguar Southend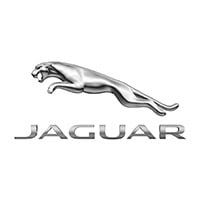 Competitive Finance Packages Available at 7.9% APR, Subject to terms & Conditions
Services offered
Used Vehicle Sales
New Vehicle Sales
Parts
MOT
Servicing
Finance
Body Shop
Vehicles Wanted
Delivery
Customer Reviews (4)
Appalling customer service

Very bad experience from M and team I went there twice and made numerous calls to get my stolen spare wheel fixed on new Landrover Discovery I have to go personally twice there since it was very difficult to get them on phone I was told that I will get a call to get a date for repair but didn't receive The customer service is appalling and I was not even offered a seat to discuss Last year I went to fix the boot and they referred me to a body shop twice in Benfleet and I went there twice and they were not aware why I was send to them to fix the boot which doesn't shut properly I got all this fixed by lookers Landrover Chelmsford in one day and very good customer service and will not visit beadles again Very poor team there

Unprofessional

Out of the four times I've requested a call back from Matt in the Service Dept, I have had none. It is impossible to get through directly to this department on the phone. The assistant who answers the phone on the Parts Dept never appears polite, possibly needs customer service training.

Buying a range rover

Great sales staff and amazing choice of range rovers

Started JULY - still Trying to resolve res/perf.

Still Trying ! A9RMT - Restricted Performance My jaguar XFS has been in 3 x times, twice for Restricted performance which was fixed , but only for short time then whilst Original fault still in action, DPF fault flagged up and would not reset, caused by existing fault - Probably as I do 65 miles a day in flowing traffic? Back to Beadles another week+ with me having to chase and then told I have to get DPF fault fixed before they can carry on looking for original fault which I have already paid over £700 ! excluding the borrowed cars/ Cabs / rail fares etc. that the lack of a reliable car since 1st visit JULY 14th ! has caused me. I will return the car as requested for one last try after the DPF is replaced. But This time with a time limit of 5 x days to sort out or a refund of my money and I will take it to elsewhere, I feel I have been more than reasonable and exceptionally patient (this may have not helped my cause?) but must now accept that Beadles probably cannot fix my car.