Glyn Hopkin Mitsubishi Chelmsford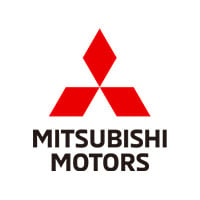 Glyn Hopkin Mitsubishi Chelmsford
We have more than 50 dealerships in total, including 13 Nissan showrooms, making us the largest independent Nissan dealer group in the UK and are also one of the UK's largest Fiat dealer groups with 8 showrooms, as well as other dealerships within the group representing Abarth, Alfa Romeo, Alpine, Dacia, Honda, Jeep, MG, Mitsubishi, Renault, Suzuki and KIA dealerships. As well as new vehicles, we have a selection of up to 2,500 Approved Used vehicles across all our marques. Our huge range means you will always be able to find something to meet your needs, from nimble and efficient city cars to larger, more versatile crossover models. Whether you buy a new or pre-owned car, we can also provide tailored finance plans that make vehicle ownership affordable and straightforward.
Services offered
New Vehicle Sales
Used Vehicle Sales
Motability Vehicle Sales
Vehicle Servicing
Workshop Repairs
Vehicle Parts Sales
Tyre Sales and Repair
Customer Reviews (3)
Mitsubishi Dealership - Alix and Ki - Excellent

Glyn Hopkin CHELMSFORD were very laid back and professional. Any little problem they are willing to help. I dealt mainly with Alix who was very knowledgeable and was honest and really wanted us buy the right car for us. Alix White definitely wouldn't sell you a car just for the sake of it. After we had our test drive and we decided to buy a Cross Eclipse that we love they send personal video updated which I think is really nice. Ki the Sales Manager in the Chelmsford Branch, again took the time to introduce himself and any questions about anything they are there to help. Would definitely recommend anyone buying a car from this dealership.

Mitsubishi Chelmsford

Fantastic service from start to finish. Our salesman was attentive and knowledgeable without being pushy. A very honest bloke who can't do enough to help. Well done guys, you've done us proud

Outlander PHEV purchase

Bought an Outlander Hybrid here and found the service and whole process excellent. Not having any knowledge of the Hybrid the salesman took us through all the facts about how it works and really did sell us the vehicle. Very smooth process from start to finish. Smashing salesman without any pressure. Would highly recommend this dealership without hesitation.