Bartletts Seat Ltd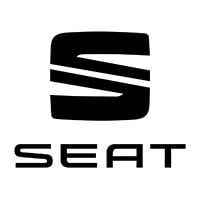 Customer Reviews (15)
Review from

Fantastic service from start to finish.

Fantastic service from Stuart from start to finish. Gave us time to look at the cars without pressuring us, answered all questions. Accepted the things that needed doing to the car and got this all done and more. Nice touch having it in the show room to drive out. Thanks, will be back.

Review from

Excellent service at all times. Staff are alway...

Staff are always helpful and very knowledgeable , whether buying a car or having a service/repair. Nothing is too much trouble to help customers. Have bought many Seat cars and always had the same excellent service.

Review from

Exceptional service second to none

Very thorough and informative service as always from Stuart Fulton and the after sales service team where nothing is too much trouble. I always feel valued as a customer always welcoming which has always lead me to a purchase and have all my service needs done through this wonderful dealership which I trust and will never go elsewhere

Review from

First Class Customer Service

It is said that customer satisfaction is useless, customer loyalty is priceless... I have just picked up my second Ateca leased car today and my husband also has a leased car through Bartlett's Seat. Despite the fact that we now live in Somerset, I chose to return to see Simon Benham at Bartlett's Seat to arrange the lease on another car My husband will do the same when his lease ends later on this year. As always; Simon was first class and arranged everything perfectly, the whole process was smooth, without any stress and it was all dealt with very quickly. The service team have always been so helpful too so a big thank you to them. We look forward to continuing the loyalty with the people at Bartletts Seat that we know, like and trust. Thank you Simon and all the team...

Review from

Highly Recommended

Friendly with a relaxed atmosphere unlike other car dealers that I had been to previously. Not at all pushy but helpful and informative, my requests weren't a problem and I was given options and alternatives that I hadn't thought of. Really pleased with Bartletts and would highly recommend them.