Hatfields Jaguar Hull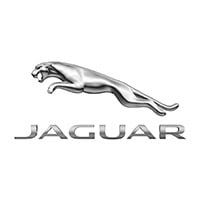 Services offered
New/Used Vehicle Sales
Parts
MOT
Servicing
Insurance
Warranty
Finance
Motability
Accessories
Vehicles Wanted
Communications
Part Exchange
Delivery
Body Shop
Paint Shop
Customer Reviews (30)
Purchase of Car

I dealt mainly by telephone as we are 108 miles apart, when I went to collect the car Jaguar XJ, it was all ready for me, the Salesman was really helpful and friendly. All in all a very pleasant experience

Very Easy and very polite except for one.

Very Easy and very polite. The gentlemen who delt with me were very professional. The paperwork was done good and on time. The only one chrisisum that I had was with another salesman whowas large,dark haired and going bold, who was on my observation rude to andother colleague who was dealing with me. When I was picking up my new car and my paperwork that goes with it. Hummmm I am glad he didn't deal with me, I would have just walked out.

The Big Cat roars

The whole experience was very good with the sales manager attentive and helpful. He tested us on what we really wanted from a car to ensure we made the right choice. He made himself available at short notice and offered a test drive late on a Sunday afternoon. Picking up the car was a lovely sense of theatre with the "big unveil" from the black cover, a comprehensive handover of the car and all carried out in a relaxed atmosphere. I'd definitely use Hatfields again.

Hatfields Hull Jaguar team, execllent service.

This is the second time that I have purchased a vehicle from the Hatfield's team in Hull, when I walked through into the showroom I was greeted with a smiling customer services saying, 'hello Mr Ferrand, good to see you again, how can we help'. That was after 6 months of being away, all of the staff are so helpful, knowledgeable and they understand what you want. After looking at a vehicle I was given the figures and explained what everything was about, the sales team were excellent and I walked away with a new XF R Sport the following day. An excellent team, an excellent experience, thanks to all at the Hatfield's Hull centre.

Superb Customer Experience

Excellent customer service, really second to none. I bought a car from this dealer a few months ago, and they could not have been more helpful in explaining the finer details of my finance agreement and where my options lie in making sure I get the best deal. What's more, Jaguar Financial Services and Jaguar Assistance are a pleasure to deal with. Unfortunately, I was involved in an accident only recently in which my first Jaguar was written off, but I soon returned to this dealership to get into another as I am made to feel like a valued and respected customer, not just another way to meet somebody's target.