Rowes Suzuki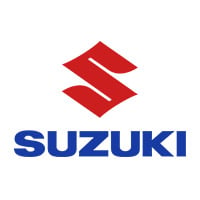 Rowes Suzuki
We are a family owned business, Established in 1932 & have grown to become one of the most successful Honda Dealer Groups in the Country. From modest beginnings in East Cornwall we now have 4 Honda Car Dealerships & 2 Suzuki Dealerships. We offer a comprehensive range of services including new & used car sales, servicing, repairs, parts & bodyshop services.
Services offered
Used Vehicle Sales
Warranty
Vehicles Wanted
Part Exchange
Customer Reviews (141)
Review from

Very satisfied

Rowes Suzuki Plymouth staff were good because very friendly and professional in the way the salesman dealt Our needs and explained all the paper work that was required will return to the dealership again

Review from

Very satisfied

Mry experience at Rowes Suzuki Plymouth was positive because of their knowledge and it is a great ca

Review from

Dissatisfied

I would not recommend Rowes Suzuki Plymouth because the vehicle had been through an MOT at the garage in question and despite this the vehicle was supplied with the headlight beams way out of adjustment. Apparently this defect was not covered by the 3 month warranty and had occurred post purchase! It took10 minutes st my local MOT garage to rectify this but Rowes would not pay the bill. Instead I would have had to waste my time and fuel by driving over 30 minutes to the local Rowes garage to have this defect rectified for nothing. Appalling customer care.

Review from

Very satisfied

The experience at Rowes Suzuki Plymouth was good because I was not put under pressure to make a purchase and felt that the advice and guidance given by the Salesman was done in a courteous and helpful manner. He was very knowledgeable and this helped greatly in making my choice of car - a Suzuki Vitara.

Review from

Very satisfied

Rowes Suzuki Plymouth were great because they were very friendly and helpful in answering my questions without being too pushy as some are. Knowledgable about the car and answered all my questions. Also flexible about collection date was very useful as I had to sell my previous car privately. Thank you very much. Very happy with the car.