Rowes Honda (Plymstock)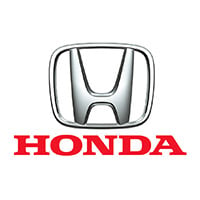 Rowes Honda (Plymstock)
Established in 1932, Rowes is a family owned business and has grown to become one of the most successful Honda dealer groups in the country. From modest beginnings in East Cornwall, Rowes now has 4 Honda dealerships, 2 Suzuki dealerships and a Cars too Good to Trade site. Rowes offers a comprehensive range of services including new & used car sales, servicing, repairs, parts & bodyshop services for all makes and models. What makes them unique is their approach to selling, with staff trained to not sell cars but help aide customers in buy them which echoes in the company ethos of 'family service you can trust' and testament to this is the number of returning customers and reviews the trusted dealer receives that can be viewed on AutoTrader, Google, Judge Service and Facebook. Rowes has also won a number of awards including being placed first nationally for Customer Experience at their Rowes Suzuki sites and Rowes Honda receiving best small dealer group in 2015, 2016, 2017 & 2018. With a selection of over 200 quality used cars of various makes and models in group stock Rowes can accommodate what you are looking for and personalised videos on the car can be arranged. Contact the dealer today www.rowes.co.uk
Customer Reviews (225)
Review from

Very satisfied

Rowes Honda Plymstock were really helpful and I'd recommend them because on every occasion we have been greeted in a very welcoming way & explanations are clear. We are made to feel valued customers & we are very satisfied with the vehicle.

Review from

Very satisfied

My experience at Rowes Honda Plymstock was fantastic because Tom spent a considerable amount of time ensuring everything was right for me the customer and that the car I left with was the right one for me. I cannot fault any of the Plymstock staff for their thorough and personalised customer service. Changing my car in the middle of a pandemic certainly wasn't on my to do list and they made the whole process as stress free as it can be in the current situation. Great COVID safety measures in place and adhered to, great customer service and a great car purchased.

Review from

Very satisfied

I'd definitely recommend Rowes Honda Plymstock to friends and family because I received a good service.

Review from

Very satisfied

Dealing with Rowes has always been a very good experience - thorough, knowledgeable and efficient. Very grateful to Jack on this occasion who took the trouble to find the car we wanted.

Review from

Very satisfied

I'd suggest Rowes Honda Plymstock to a friend because very friendly staff and competitive priceing.