Vospers of Matford Way Jeep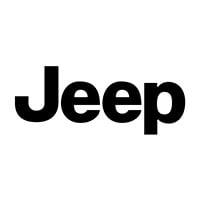 Vospers of Matford Way Jeep
Vospers was established in 1946 and are renowned for offering the highest levels of customer service. With 16 locations all based in the Southwest you can choose right now from over 1000 quality used cars at affordable prices.
Services offered
New and Used Vehicle Sales
Parts
MOT
Servicing
Alarms
Finance
Fleet
Paint Shop
Accessories
Part Exchange
Warranty
Insurance
Motability
Body Shop
Vehicles Wanted
Recovery
Delivery
Assurance
Communications
Customer Reviews (25)
Review from

Very satisfied

My experience at Vospers of Matford Way Jeep was memorable because the salesman, Kevin, was helpful without being patronising. It was one of the first sales from the new showroom.A lovely car. Thank you

Review from

Very satisfied

Vospers of Matford Way Jeep were helpful because they offered a totally professional service from initial enquiry through to the handover, great product knowledge, clear explanation of options, good length test drive, etc without at any point being pushy - it was a case of making sure we were fully aware of all options so we could make an informed decision. We dealt with Beth Hughes who was by far the best Sales Executive we have ever dealt with when buying a car and would have no hesitation in fully recommending her and Vospers to anybody. I am quite happy to point out any problems when they occur, in this case there simple were not any - perfect service

Review from

Very satisfied

I was happy with the service at Vospers of Matford Way Jeep because at every point there was great attention to providing a very professional, efficient, and yet extremely friendly service. Ongoing communication was brilliant, even out of normal hours. Consequently it was a very pleasant experience which resulted in my purchasing 2 Jeeps! What more can I say?

Review from

Very satisfied

Vospers of Honiton Road Jeep were really helpful and I'd recommend them because I had a good experience and relationship with the salesperson. I felt she had my best interest as a priority all the time. It was this customer relationship that made me purchase a car from this dealership.I had poor customer service from FCA Financial Services which made me not purchase a car from them and I may never do so again in the future due to this experience. Even thou I had been a customer with FCA Financial Services for the previous 5yrs. So it was only due to the salesperson that I purchased a car from this dealership

Review from

Very satisfied

They gave a good overall outcome and were pleasant.. The car is good....