Carrs Skoda Exeter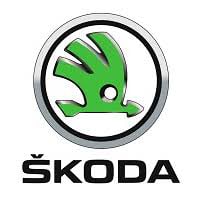 Carrs Skoda Exeter
At Carrs ŠKODA we offer a range of ŠKODA services. If you're looking to buy a ŠKODA we have some fantastic offers on new cars like our popular Fabia and Octavia models – just give us a call to find out more. We also have a range of ŠKODA Approved Used Cars; our stock is changing all the time so let us know if you're after something in particular. With us, you'll get an experienced team, friendly and flexible service, and honest communication, no confusing jargon! That's what we've signed up to as part of the ŠKODA Customer Promise.
Services offered
New & Used carsales, PX, Warranty, Finance , Servicing & Leasing
Customer Reviews (5)
Good experience.

I would highly recommend Carrs Skoda Exeter for a really friendly and informative service. I was never over pressured to buy and we were given the freedom to test drive the car and think about our options. We were treated very well throughout and we decided to buy the well presented vehicle. I absolutely love my car and would happily use Carr's again in the future.

Excellent customer service

Excellent customer service from sales, good attention to detail. Only not given five stars due to poor valeting of car.

vehicle purchase

polite and attentive staff Alan and the team worked hard to give me as much information on the vehicle that I was interested in answering all my questions and queries as I am 375 miles away. They forwarded photos and video. even helped with information on a local hotel only minutes from the dealership. cant recommend highly enough would still consider doing the same again when purchasing another used Skoda. Excellent service 100% recommended 5 star service

Nice car, shame about the valet

We were very pleased with our 2 yr old Fabia, however we were extremely unhappy with the state in which it was presented to us when we picked it up. There was glue left where the badge had been removed, mud underneath the wheel arches and the paint felt rough to the touch in some places - just to mention a few examples. Having paid an extra £400 for the Life Shine finish which we were promised would leave a 'mirror shine' on the car, this was shoddy work to say the least. It is inexcusable that this car was passed as fit to present to a customer.

Reply from Carrs Skoda Exeter

on 17 Oct 17

I apologise that the car was presented in a way that you were unhappy with. I understand that the car has been booked in to be rectified next week. I have looked into why this has happened and again apologise.

Will I buy another? No

Not long purchased my Skoda Yeti. First long trip, stocked up with my favourite CD's. The slot must be there somewhere said my wife. Unbelievable - no CD player! Why should I have to repurchase all my music because Skoda think I should use an IPod whatever that is. Why wasn't I told?

Reply from Carrs Skoda Exeter

on 11 Oct 17

The latest models of the Yeti, as well as most of the Skoda range, do not come with a CD player. Music can be played via a number of other options including USB stick, I-Pod, Aux Socket (which can be attached to a portable CD player) or SD Card. You can also play music via Bluetooth from a Smart phone. CDs can be transferred to a USB stick via computer. Unfortunately as more and more music is being purchased digitally most car manufacturers are now choosing not to supply cars with a CD player.