Beechwood Motor Group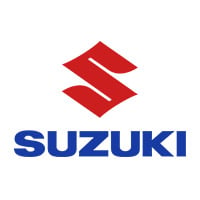 Beechwood Motor Group
Buy a used car from a franchised Suzuki Dealer and you can expect unrivalled customer care and commitment to the highest standards of service. A comprehensive package of benefits accompanies all approved and Direct cars to ensure your complete peace of mind.
Customer Reviews (5)
Worth the 290 mile round trip.

Travelled up from Bristol, with my daughter, after finding a 1 series BMW for her on the website We were looked after following our journey up with a coffee and use of "the facilities" ! No sales pressure was put on us, everyone was very helpful and we were given a fair price on a part exchange for my daughters car. Wouldn't hesitate to recommend them and might travel up again to purchase a car that took my fancy !! (Just have to convince the wife!)

Reply from Beechwood Motor Group

on 14 Feb

Hi Cameron Many thanks for the kind comments, it is greatly appreciated and we trust your daughter will love her new car! Regarding taking a "fancy" to one of our other cars .. in the words of John Travolta "Tell me more , Tell me more!" ... :-) Can we help further? Thanks again Rob Wood Managing Director

Excellent service when making a purchase over the.

I telephoned and spoke to a member of staff regarding the purchase of a 68 plate VW golf R which was the same price of some 67 plate cars with 20,000 more miles on advertised elsewhere. He was able to offer me a very good price for a VW polo as a part exchange and was more than happy to arrange delivery to my home in Doncaster. Very efficient and helpful staff making a hassle free experience. It is no wonder this garage has been in business for 50 years.

Reply from Beechwood Motor Group

on 23 Jan

Hi Alan Many thanks for the lovely comments, it is genuinely appreciated. We do work incredibly hard on customer service as you confirmed, I'd like to think that is the reason we are still going as a Family Business 50 years later! I will ensure the team are aware of your lovely comments Many thanks Rob Wood Managing Director

Thank you

Great service , friendly and very helpful. Thank you!

Amazing service

Amazing service, couldn't do enough for me. Very nice coffee as well.

Easy and simple

Easy deal, test drive then a deal! No messing around. So was exactly as explained, would definitely recommend.