Lakeland Land Rover (Coniston)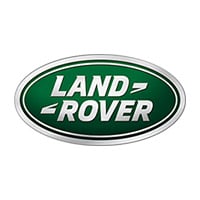 Lakeland Land Rover (Coniston)
Lakeland Land Rover is a family run firm with a proud heritage of over 50 years of dealing with Land Rover vehicles. We were first established as a Land Rover dealership in 1960 by Eric & Jack Hadwin and ever since then we have strived to exceed all of our customers expectations by offering an exceptional service accompanied by the highest quality workmanship whilst still retaining some of the lowest labour rates available at any Land Rover dealer in the UK. Our aim is to make Land Rover ownership the most enjoyable experience possible by providing all of our customers with the peace of mind that we will do everything we can in order to help with any problems which you may encounter. Now with Nationwide delivery available so no matter where you live in the UK, you can feel the benefits of being a Lakeland Land Rover customer.Lakeland Land Rover is situated on the west side of Lake Coniston just off the A5084 and only 28 miles from Junction 36 off the M6 so come and visit our showroom and take a test drive in some of the most luxurious and most capable 4 x 4's available.
Customer Reviews (3)
Great Land Rover Dealer

Great dealership, car ready on time, helpful staff, no problems.

New Discovery

Have just picked up a new Discovery and the whole process was flawless. Attention to detail and all conducted in a relaxed and non pressured environment If you are looking to be treated as an individual and not a number this is the place to go Cannot remommend highly enough

Customer is King - A Nice Change

Having just become the proud owner of an Approved Land Rover I could not believe how pleasant the whole experience was - from start to finish. Lakeland Land Roversales staff made us feel truly valued - they were open and honest and did not shirt difficult questions. Part exchange haggling was conducted with honesty on both sides and a good deal and a sale was achieved. Handover was very very thorough and appreciated by both my wife and myself. The new to us vehicle was immaculately presented and had plenty of fuel - more than enough to get us the 60 miles home- another nice touch. Follow up was by telephone and also old - fashioned letters - another nice touch. I would not hesitate to recommend Lakeland Land Rover.