Donnelly & Taggart Suzuki Eglinton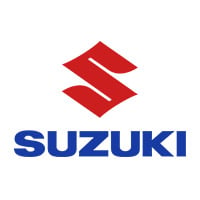 Donnelly & Taggart Suzuki Eglinton
"Donnelly Group commenced in 1947, when Mr Peter Donnelly started a vehicle repair and taxi business in Caledon, on the border of Co. Tyrone and Armagh. From there, The Donnelly Group has become the largest independent family owned motor retailer in Northern Ireland, with a workforce of over 700 people. With 9 locations across Northern Ireland, our customers' needs can be responded to quicker and with more convenience than anyone else."
Customer Reviews (20)
Review from

Great customer service

Great customer service. No hassle no worry paperwork. Staff friendly and easy to talk to. Top this all off with the best car I have ever driven since I was 21 (now 65). Who could ask for more.

Review from

A pleasure to deal with.

I found the staff friendly and courteous. First time I went I was talking to Michael the manager, who was most helpful in every way, talked to me and not down to me. Was fair in pricing too. When I went to collect my car I spoke with Adam, who had been my first contact, but was unavailable the first day. Adam is professional and pleasant, again talking to me and now down at me because I'm a woman. He offered coffee which was gratefully accepted. Michael also came and welcomed me back and wished me all the best with my car. Adam covered all points that were required by law, and explained warranty etc. He made sure I knew where lights etc was before I drove off. All in all I found dealing with Donnelly Group Eglington, a very positive experience and would definitely buy from again.

Review from

Friendly knowledgeable staff,whom more…

Friendly knowledgeable staff,whom more than once have went out of their way to be helpful

Review from

Always reliable and helpful

Always reliable and helpful

Reply from Donnelly & Taggart Suzuki Eglinton

3 Days ago

Hi Joan, Thank you for taking the time to leave your feedback. We are delighted to hear you are happy with our service and look forward to welcoming you back again in the future. Kind Regards, Donnelly Group

Review from

Fantastic experience

Fantastic experience, they found the car I wanted and at a great price!

Reply from Donnelly & Taggart Suzuki Eglinton

3 Days ago

Hi SD, On behalf us all of us at Donnelly Group, I would like to thank you for sharing this great review. We will be sharing your feedback with the team. Enjoy your new car and please come visit us again soon! Many Thanks, Donnelly Group.