Frasers Of Falkirk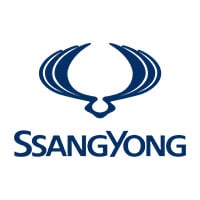 Frasers Of Falkirk
Frasers of Falkirk are a family run business situated on the busy Glasgow Road in Camelon, Falkirk since 1987. Our directors, David and Andrew are the 2nd generation to operate the business and will always strive to offer the best customer service experience possible. Frasers of Falkirk are Scotland's largest SsangYong dealer, the MG representative for the Falkirk and Stirlingshire area and a Chevrolet authorised service centre. We always have a choice of around 50 Frasers Approved used cars that are prepared to the highest standard. Every vehicle receives an Experian car data check, a new MOT (if the vehicle is over 3 years old) carried out by an independent MOT station and a service (if required). Up to 3 years parts and labour warranty is available on every Frasers Approved used car also
Services offered
Used vehicle sales
New vehicle sales
Parts and repairs
MOT
Servicing
Finance
Part exchange
Warranty
Customer Reviews (580)
Review from

Satisfied

Frasers Cars were really helpful and I'd recommend them because having a problem with the first car sold to me they sat down and listened and were very eager and understanding to my needs. It was handled very efficiently and professionally.

Review from

Very satisfied

I'd recommend Frasers Cars because the salesmen were friendly, trustworthy and efficient. Also, went above and beyond in sending me a spare wheel in the post, which was a lovely surprise! I was originally planning on picking up the wheel when coming back to the garage for a separate reason, however didn't need to go back up in the end and so decided not to chase it up, yet the wheel was sent to me despite this. Very impressed. Thanks guys!

Review from

Very satisfied

Frasers Cars were great because had a classic mg a few years ago and went to see how they had progressed from then till now, but mostly the mg model

Review from

Very satisfied

I'd definitely recommend Frasers Cars to friends and family.

Review from

Very satisfied

My experience at Frasers Cars was cracking because we knew the car we anted, fitted with a towbar, and the whole process was easy, and quick.