Arnold Clark Citroen/Ds (Edinburgh Sighthill)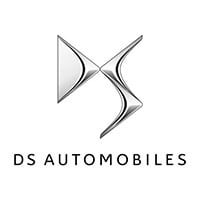 Arnold Clark Citroen/Ds (Edinburgh Sighthill)
"Arnold Clark is Europe's largest independently owned, family-run car retailer, with over 200 UK branches representing 25 manufacturers. We guarantee the UK's best used car deals, with an unrivalled stock of over 20,000 vehicles available via our award-winning website. With delivery centres, the option to build your own deal online and a five-star rating on Trustpilot, Arnold Clark makes buying your next car easy. Visit ArnoldClark.com to start your search."
Services offered
Used Vehicle Sales
Servicing
Finance
Accessories
Part Exchange
Warranty
Insurance
Vehicles Wanted
Customer Reviews (200)
Review from

Very fast and excellent service..

Very fast and excellent service... Thank you very much Craig Brown (Sighthill Citroen)

Review from

Craig was brilliant

Craig was brilliant. Wasn't pushy at all and hasn't pestered me for after sales either which is excellent. I would highly recommend this branch. Very relaxed and so helpful.

Review from

Worst service I have ever experienced. Very disho…

Never buy a car from Arnold Clark Sighthill Citroen. When I first bought my Mercedes-Benz C Class I was told they would repair and retouch minor damage that was on the car before I bought it. The car was scheduled into be repaired in a garage, instead of sending it to the garage like they promised initially they got the valeter (with no experience) to apply the retouch on without prepping it/putting a base coat on etc. The paintwork on my car is now ruined. They did this to try and save money and make money off me but ruined the car. The sales advisor repeatedly lied to me about the extended warranty. The sales manager was even worse though. I was told by him I could not cancel it, when I asked to cancel it I was told he wouldn't do it. The sales manager also shouted and was verbally abusive when I asked him to cancel it on one occasion. The general manager actually had to intervene. Very unprofessional. The staff in this store will try and intimidate and strong arm you so you to…

Review from

Great service I recommend .Arnold Clark…

Great service I recommend .Arnold Clark Citroën / DS

Review from

This is the second car I've bought from…

This is the second car I've bought from the Citroen branch of Arnold Clark in Sitehill. I was a return customer as I was so impressed with the professional service I received from Matthew Clark sales advisor. He was just as helpful second time around, nothing was to much trouble and he went out of his way to secure the car that I wanted even though it was at a Dundee store. He made the whole process painless and dealt with all paperwork on my behalf including the retention of my plates. I would not go anywhere else and would definitely recommend asking for Matthew.