Tanners Ssangyong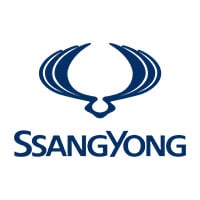 Tanners Ssangyong
Tanner's are a well established vehicle services company, based in Cardiff, South Wales. Although based in Cardiff, we work closely with our customers, providing parts, service and support both locally and throughout the UK. Our family run business takes pride in supplying a reliable, professional and efficient service from our friendly and highly knowledgeable staff. Our goal is to provide our customers with the best possible services and continue to develop our business to become the ultimate 1 stop service provider. We believe in customer care, and this ethos is part of our daily business. We make every effort to ensure we're always provid
Customer Reviews (3)
More Good Service And Another Excellent Ssangyong

After buying my Ssanyong Rexton from Tanners I had the need for a 2nd car so made the trip back to Tanners. We were shown great patients while making a choice and once again couldn't fault the personal service we received. A new Ssanyong Tivoli was purchased and has been an excellent car and fault free in the 2 years we've had it. Would definitely highly recommend Tanners and Ssangyong vehicles.

Excellent Service, Excellent Vehicle.

I made a trip to Tanners in 2016 to buy a used Ssangyong Rexton, I was so impressed with the prices and value I came away with a brand new one. Says it all really. Tanners were very helpful in making my choice without putting pressure on me to buy. They've been looking after the servicing requirements of my vehicle from new with no problems. 5 stars from me.

ssangyong tanners

My experience at tanners ssangyong was very professional. The staff were friendly and confident, knowlagable. I was taken out on a test drive by a gentleman called Chris and he was very friendly and confident. Made me feel welcome and comfortable. As an overall experience they are a very good buiness who make their customers welcome.