Porsche Centre Cardiff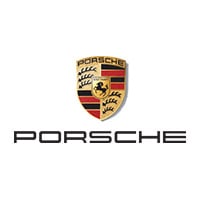 Porsche Centre Cardiff
Porsche Centre Cardiff is part of the Dick Lovett Group which is a family-run business that has been supporting motorists in the South West of England and Wales for over 50 years. During this time, we've established strong relationships with the very best automotive manufacturers and we are proud to be a partner of the Porsche brand for nearly 50 years. Our continued success owes much to our constant drive to deliver high customer satisfaction through our passionate team here in Cardiff. As our chairman, Peter Lovett, confirms, "Investment in our people to provide first-class service is my number one priority." Our commitment to people – both customers and staff – is reflected in our mission statement 'Customer Satisfaction through Staff Satisfaction' and we strive to uphold this across our dealerships daily. We aim to make vehicle ownership as straightforward as possible, no matter what your requirements may be. We appreciate that purchasing a car from us is an investment and one that should provide you with many years of pleasure and enjoyment. It is for this reason that one of our team will always be available to assist you in any way they can and you can contact us directly for unrivalled support today.
Services offered
New car sales
Approved used car sales
Owner Service
National Service Menu Pricing
Porsche Financial Services
Porsche Insurance
Porsche Centre Approved Body Repair
N-rated Tyre Fitment
Customer Reviews (6)
Porsche Spyder

From start to finish an amazing buyers experience! Attention to detail, customer care and attention, impeccable! Makes you want to visit every week!

Excellent customer service every time

I have bought several cars from Porsche Centre Cardiff and each time I have found the service to be first rate. Their after sales customer care is also excellent.

Great to deal with

Great service, very professional and friendly staff both on the sales and servicing side.

New Car Purchase

First class service from all the team at Porsche centre Cardiff

Porsche Centre Cardiff—Excellent

Excellent service and staff Highly recommended I have dealt with a few Porsche centres over the years, all good, but Porsche Cardiff are excellent and the best to deal with.