Gallaghers Of Warrington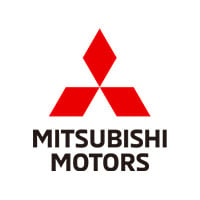 Gallaghers Of Warrington
Gallaghers Group is one of the largest, and longest established Mitsubishi dealers in the UK. With 25 years experience, our family-owned business has grown to have dealerships across the North West, as well as Ralliart, Kia, and Daihatsu franchises too. We believe in offering our customers the right cars and the right services to meet their needs, guaranteeing the highest level of satisfaction.
Services offered
New Car Sales
Used Car Sales
Payment Plans
Service Facility
Parts
Customer Reviews (3)
Faultless service

Recently purchased an ASX from Gallaghers, and found the service faultless. Our salesman 'Sean Stubbs' was helpful, curteus and very knowledgable. After a test drive, part exchange appraisal, and negotiation, the deal was easily and satisfyingly completed. Makes a real change to leave a dealership very happy and satisfied. Can't recommend 'Gallaghers' enough. Thank you for all your help and service. Definitely keen to return to deal up again.

£250.00 Deposit - Not Refundable.

I decided to purchase a Mirage car from Gallaghers in June 2018. I cancelled the purchase of the car, because of some bad reviews. I do know cars are like anything else...you only get what you pay for. I did pay a Deposit of £250.00. for this car..which I have not received a refund or a reason for not returning this Deposit from Gallaghers. I did write to them on two occasions..but, did not receive a reply. TAKE NOTE: I was not given a receipt which stated that Deposits are NOT REFUNDABLE. The Contractual Law implications here are considerable...this Garage appears to be totally unaware of this. Please Note: If you are a Trading Standards Officer perusing this site for general information. Full details of this matter have been sent to your Head Office.

A pleasure to do business with them

My wife had been driving an ancient Vauxhall Astra Club for 7 years, it had been her mothers car. She has never had a new or almost new vehicle. I have been driving a Mitsubishi and when the Franchise I bought it from lost the Franchise I moved to Gallaghers. I had looked at buying another Nissan but the family owned business I had been a customer of for a long time changed hands as the owner retired. The service I started to receive from the salesman was terrible and all the staff in whom I had confidence had left. My experience at Gallaghers has been really refreshing - again a family owned business where good personal service matters and where taf are really competent, helpful and respectful. As a consequence I decided that it was time for my wife to change her car - We bought a Mirage Juro - pre -registered - 6 weeks old from them. It is a dream and the buying experience was good. as is the experience I have when going to them to have the ASX serviced..