Barlows Motors Ltd T/A Crewe Skoda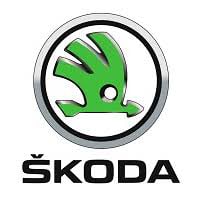 Barlows Motors Ltd T/A Crewe Skoda
Welcome to Robert Eardley & Son
Services offered
Used Vehicles Sales l New Vehicle Sales l Parts l Servicing l Insurance l Warranty l Finance l Vehicles Wanted l Part Exchange l Delivery l Body Shop l Paint Shop
Customer Reviews (7)
Refreshingly straighforward.

I found a second hand Skoda I thought might be ok and arranged to take it out for a test drive. When I got there, the staff were friendly without being pushy, and answered all my questions fully. I bought the car and am happy with it.

Fantastic experience

Brilliant service and very helpful staff. Will recommend in the future

Excellent customer care, they put others to shame!

Very good service from start to finish, great contact, did what they said they were going to do and hassle free process.

My first skoda

Nice showroom, nice atmosphere, good price. The reason that I didn't give it five star is because they misplaced one of my service paper for the car that I bought from them. Ask the salesman to send it, on numbers of time, he didn't. Other then that were ok, the car is good for the value

Disappointed and angry...to say the least

We saw the perfect car that we were looking for advertised at this garage on Autotrader. We would have to travel 90 miles to go and view the car so rang them first to check that the bodywork and description was as per the advert as we didn't want a wasted journey. Having had that clarified we set off on our journey only to get there to see straight away that the rear bumper panel was blatantly a completely different shade of white to the rest of the car. The salesman couldn't even deny it. Needless to say, we just turned round and walked away but what a waste of our precious time at the weekend, not to mention the cost of the fuel to get there. Why they couldn't have just been honest and upfront, given that we had called to check and told them how far we were travelling.