Inchcape Land Rover Chester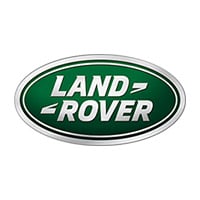 Inchcape Land Rover Chester
We have a wide selection of fully approved used and nearly new vehicles ready and available to test-drive. Whether this is your first Land Rover or your next one, our Land Rover specialists are on hand to help you find something which meets your requirements. We know you may have already carried out plenty of research on what you are looking for, so we are on hand to take you on a test drive, source you something in particular or show you around our vehicles. We tailor everything around you to make your experience easy, comfortable and enjoyable. Buying a car is exciting, so we want to give you the confidence that you are getting the best value for money, an amazing experience and of course, the best car. Being part of the Inchcape Group means there are many benefits along with flexible finance options to choose from. And the journey doesn't just stop there, as we will always be on hand when your vehicle needs servicing, an MOT, genuine parts or simply just for advice. You can be sure that our fully trained technicians will give your pride and joy the TLC required. Plus, being part of the Inchcape family gives you free access to our Accident Aftercare benefit, available to all our customers. So please feel free to come and relax in our showroom and let us help you find your next car.
Services offered
New and Used Vehicle Sales
Part Exchange vehicles wanted
Flexible Finance and Insurance
MOT, Servicing and Warranty
Genuine Parts and Accessories
Accident Aftercare benefit for our customers
Delivery
Customer Reviews (62)
Review from

Room for improvement

Paking was a nightmare on the way in. No courtesy car. I was told I would get a call at 2pm that day letting me know when I could get my car. After not getting any call, I called at 4:30pm and I was told they were too busy and someone would call me. That call never came. When I then called the following day, I was told that someone left a message for me to come and get my car. For the money spent on a routine service, the customer 'experience' leaves a lot to be desired. Middle management should be spending time on how the customer is looked after in between the delivery of the car and collection. This is not a jibe but a constructive set of information that any company selling a luxury product should act upon if they value their customers

Reply from Inchcape Land Rover Chester

on 13 Mar 19

Thank you for your honest feedback Andrew, we do use this as training and learning needs where necessary, please do make contact with us here at tellusmore@inchcape.co.uk should you require any assistance in any way, kind regards.

Review from

Easy to find location

Easy to find location. Staff phoned day before to make sure that I would still be attending. On arriving staff were helpful - service took the time that was stated - and health check and valet was completed within the time allocated. Staff were very helpful and ensured that everything was done satisfactorily.

Reply from Inchcape Land Rover Chester

on 27 Jan 19

Hi Mrs Parry, thank you so much for your positive comments about Inchcape.

Review from

Problem Sorted

Telephone booking was not put onto the system but once verified Inchcape took over and were excellent, they were able to meet booking times for service, MOT and valet.

Reply from Inchcape Land Rover Chester

on 19 Jan 19

We look forward to your next visit! Take care!

Review from

This is the best experience of buying a

This is the best experience of buying a car ever. The sales exec was Jess Milligan who put us at ease didn't push too hard but made the deal such that we were pleased and confident that we had done the right thing certainly will be back

Reply from Inchcape Land Rover Chester

on 14 Jan 19

Hello Mr Stephen Copple, thank you for your kind review; we are happy to pass along your comments to the team here at Inchcape. We're glad to hear we delivered such a great experience. If there's anything further we can do for you, we are happy to help!

Review from

Great customer service and model…

Great customer service and model recommendation. the whole experience was easy from start to finish

Reply from Inchcape Land Rover Chester

on 06 Jan 19

Hi Mrs Gillian Pike, we are very happy to have provided you with such a positive experience!