Inchcape Jaguar Chester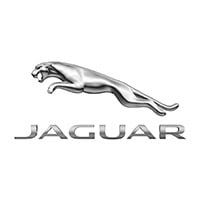 Visit JLR Chester where 'Outstanding' is our standard
Customer Reviews (11)
Friendly and professional staff

We went just to look at newer Jags with a view to part exchanging ours in the future, but left the dealership after buying one. There was no pressure put on us, but the salesman, his manager and the lovely girls who looked after us with tea, coffee etc. made it such a pleasant experience we made the decision there and then.

Great experience - can highly recommend them

Very helpful, friendly, professional staff, and their knowledge of the vehicle range greatly assisted our final choice. Wide selection of cars to choose from on display.

Great deal.

My wife and I visited inchcape to have some work done on my vehicle. We spotted a lovely car in the showroom which had a very reasonable price tag on it. We ended up doing a fabulous deal - very happy.

You won't get better service anywhere. Guaranteed.

We are Jag fans and are now on our 4th. Every time the service has been excellent. There's no hard sell for associated products or fir any particular vehicle. We are always made to feel a bit special and the staff are always grateful that we have chosen their product. We recommend them to anyone.

No complaints.

A good deal for a brilliant vehicle. Good, friendly service.