Chapelhouse Suzuki Wigan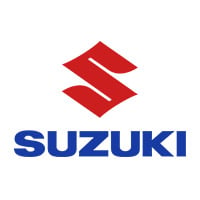 Customer Reviews (286)
Review from

Very dissatisfied

I would not recommend Chapelhouse Citroen Wigan because the deal was to recieve £500 cash back in 7 days.I bought/drove the car away on the 21St oct its now 8th Nov and still not recieved my money even though they promised it to be in my bank by 5 clock tonight.

Review from

Satisfied

The experience at Chapelhouse Suzuki Wigan was good because there is nice atmosphere. I been served straight away with a smile and great attitude.

Review from

Very satisfied

Chapelhouse Suzuki Wigan were great because they have a professional approach.

Review from

Very satisfied

Very satisfied, under no presure, free to look around, all staff very plesant & Charley helpful.

Review from

Dissatisfied

I would not recommend Chapelhouse Suzuki Wigan because ... at the moment I've issues re documentation on Car, documentation not available at time of handover, which I was ok with but since I've received it, it doesn't reflect what was sold to me. I've contacted the sales person involved and I've told them about my dissatisfaction and he's taking it up with the manager...whether or not I will recommend them I. The future rather depends on the outcome of this issue. I was told 12 months MOT when in fact only 5 months....also I can't get access to service history. Pick up it wasn't valeted however I did ask for quick changeover was told to bring it back for a full valet which I did but dissatisfied with the valet if you can call it that. I MAY CHANGE MY SURVEY DEPENDING ON OUTCOME OF ISSUE.