Peterborough Audi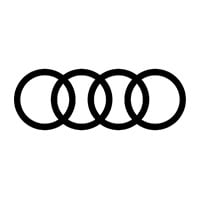 Peterborough Audi
Founded in 1960, The Vindis Group is a family business that has grown by delivering both a professional and personal service. We operate in 18 main dealer environments, and have Audi, Volkswagen, Skoda, Bentley, Ducati and Seat within our portfolio. We are dedicated to delivering a purchase experience that sets us apart from other vehicle retailers. We recognise that you always have a choice therefore we need to deliver outstanding customer service based on a close understanding of your wants and needs. In order to deliver outstanding customer service time after time, we like to do things a little differently. We intend to find solutions for you, rather than 'Sell to you' and offer an approach which is consultative rather than aggressive. We look forward to welcoming you to our dealerships very soon.
Customer Reviews (118)
Review from

Satisfied

I would not recommend Vindis Peterborough Audi because i've been sold a faulty car (with a several faults).When I showed those faults, they tried to bramę me for damagig the car.

Review from

Dissatisfied

I was pleased with Vindis Peterborough Audi and would recommend them because as always the staff are very pleasant and helpful.

Review from

Very satisfied

My experience at Vindis Peterborough Audi was positive because everything was dealt with quickly and efficiently

Review from

Very satisfied

Vindis Peterborough Audi offer an amazing service. Really friendly staff which made the final decision between Mercedes and Audi very easy.

Review from

Very satisfied

The staff at Vindis Peterborough Audi were good because they were very knowledgable and helpful, would recommend to anyone!