Citygate High Wycombe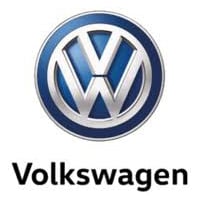 Customer Reviews (183)
Review from

Very dissatisfied

Happy with everything except the car. The spare key did not work and there is a persistent fult with the coolant warning light. The car should have been more thoroughly checked before the sale

Review from

Very satisfied

I'd recommend Citygate High Wycombe to a friend because the sales team were very friendly, seemed genuine and took the time to deal with our queries. They followed up all questions in a timely and professional manner. The handover was seamless and after care has been very good, checking if we are satisfied with the car. Sameer was very good to deal with as was Tom. Thank you

Review from

Very satisfied

My experience at Citygate High Wycombe was memorable because their attention to detail, ability to answer all my questions and making sure that I was completely satisfied with everything before I drove off with the new car was reassuring and professional.

Review from

Very satisfied

I'd endorse Citygate High Wycombe because of the service I received from Sam. I was quite nervous about test driving the car as it was very different to my previous car. He explained everything and made me feel very comfortable. He wasn't pushy and went through all my options. Nick who prepared the paperwork and delivered the car to my home was also very thorough and helpful.

Review from

Very satisfied

5* Stars!Citygate High Wycombe were helpful because they always returned every call and answered all questions. They took the time to show us the DasWelt Auto video on the ipad and explained and helped me download and register the My Volkswagen App and VW Connect App.Very friendly, efficient staff and welcoming environment in the showroom.