Mercedes-Benz Of Beaconsfield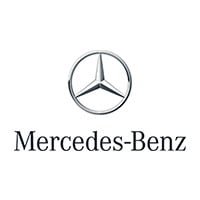 Customer Reviews (13)
Great place, nice people..

Getting second car from this dealership and the experience is sweeter too.. Thanks!

Best experience

Mercedes Benz Beaconsfield were amazing. I got a 5 star service when i went to collect my new car from them. I feel that the salesman who helped me went above and beyond, I was treated like royalty. I will recommend them to everybody and I definately be buying from them again

I will be back.

My experience with Mercedes Beaconfield was easily the best way to part exchange and buying a newer car. I was greeted by a very nice sale person that took me around the B class witch was for sale he was very experience.

Mercedes Benz C200 AMG Line

Absolutely wonderful service

Best Mercedes Benz dealership experience

I highly recommend the sales team at Hughes Mercedes Benz Beaconsfield. My wife & I bought an approved used car from them & the whole process was painless & enjoyable. On picking up our car we were not expecting the surprise of being taken into the handover room & having the dust cover wisked away to reveal a well prepared car for us to drive away in. Great attention to detail even for their quality used cars. It was a pleasure doing business with them.