Stoneacre Wrexham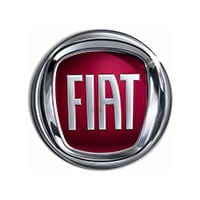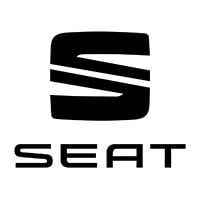 Stoneacre Wrexham
"Founded in 1994, Stoneacre is a family-owned business and one of the UK's fastest growing car dealers. With 50 dealerships nationwide, Stoneacre offers an amazing range of over 6000 new and used cars, from leading manufacturers such as Ford, Mazda, Vauxhall, Jeep, Suzuki, Fiat, Peugeot, Citroen, and more. Over 2,000 colleagues share our commitment to complete customer satisfaction, delivered through high-quality service and affordable prices. No wonder we're Europe's largest Suzuki dealer and one of the UK's largest Fiat dealers. Find out what makes us so special. Visit your nearest branch today"
Services offered
Used Vehicle Sales
New Vehicle Sales
Parts
MOT
Servicing
Alarms
Insurance
Warranty
Finance
Accessories
Fleet
Vehicles Wanted
Motability
Part Exchange
Delivery
Body Shop
Paint Shop
Customer Reviews (150)
Review from

Very satisfied

I had a great experience at Stoneacre Wrexham because the finance deal was great and the staff were fantastic. Highly recommend

Review from

Very satisfied

Stoneacre Wrexham were great because they gave me lots of options to suit my finances, its great that their cars are ready to go the same day. I normally wouldn't go to a large dealership but this experience has changed my mind. Thank you

Review from

Very satisfied

Stoneacre Wrexham were helpful because the Volvo S60 was delivered to Stoneacre Wrexham from Stoneacre Lincoln (Volvo Dealership) as a Pre Registered car, but on arrival at Wrexham the car was found to have an incomplete Service History. I was delighted by the helpful attitude of the staff at Wrexham, especially Dan Williams who arranged for the car to be given an annual service by the local Volvo Dealership, Rybrooks, Chester, at Stoneacre's expense. Dan's help in that connection was particularly appreciated. The lack of a service history was entirely due to Stoneacre Lincoln's oversight. Dan Williams went out of his way to ensure that I was fully satisfied with the condition of the vehicle.

Review from

Very satisfied

Stoneacre Wrexham were helpful because andy was great and prices where great

Review from

Very satisfied

I'd suggest Stoneacre Wrexham to a friend because the service was great the team couldn't do enough for, you even when we walked in at closing time, everything was well explained and I felt well looked after throughout the process.