Currie Motors Twickenham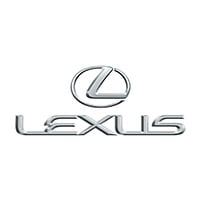 Currie Motors Twickenham
"Currie Motors Toyota Twickenham stocks the full range of new & used Toyota cars & commercial vehicles for all your motoring requirements. Located close to Twickenham rugby ground, we are conveniently situated for customers across West London & Middlesex.The highly flexible Toyota range offers something for all lifestyles. From the green Yaris Hybrid & Prius models to the powerful Land Cruiser, youll find the perfect vehicle for your needs.In addition to providing vehicle sales, we have a selection of cars & vans for rental. From city hatchbacks to 4x4s & commercial vehicles for business use, we have the solution to suit your needs. "
Services offered
Accessories
Body Shop
Finance
MOT
Motability
New Vehicles
Parts
Rental
Servicing
Warranty
Pre-Owned Vehicle sales - Fleet - Part Exchange - Vehicles Wanted
Customer Reviews (250)
Review from

Best feature is the HOLD button. I love it.

Exceptional service. Made me feel comfortable. They were informative. Kept in contact with me throughout. Couldn't have asked for a better service.

Reply from Currie Motors Twickenham

on 20 May

Hi Miss Rahman, thank you for your fantastic review.

Review from

Excellent

Felt welcomed and appreciated for my custom; Salesman discussed everything with me appreciated my comments about the layout for the new Corolla and having no CD player! though extolled the excellent technology and standards my car will have and since have enjoyed!

Review from

Excellent

Excellent service, personalised and thorough

Review from

David is great. I love my Auris

David at Currie Motor Twickenham is very professional. He helped me through all the processes. Even called after I picked the car. I feel very satisfied with the car.

Review from

Bad

I am very pleased with the car and very impressed with the service I got from Alex Relic both when I bought the car and also to this day - he has been very helpful. However I Have not had good service with the people who deal with the Car Insurance at all. When I bought this insurance I gave all relevant documents to this department.I was very suprised when I had a rude letter saying I had not given my No-claims bonus. I gave this to them on the day I bought the insurance.. Yesterday I visited the showroom again as I had another letter saying that my insurance was being revoked. I immediately got in touch with a person called Katie who told me that they had made a mistake and that she would send me an email saying that my my insurance would be OK. I have NOT received this emailI I wish to complain very much at such bad handling of this affair and wish to hear from management as to what redress I can expect and I wound like to have a reply ASAP. Michael Watson.

Reply from Currie Motors Twickenham

on 29 Apr

Hello Mr Watson, we are very sorry to hear you were not completely satisfied with your experience. As it was Toyota Insurance who dealt with your car insurance, our Sales Manager has contacted Toyota Insurance on your behalf regarding your concerns. We are very sorry for the inconvenience you may have experienced. If there is anything further we can do to assist you, please do not hesitate to contact us.