Mercedes-Benz Bromley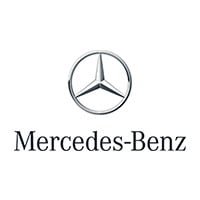 Mercedes-Benz Bromley
Mercedes-Benz Bromley is part of the UKs largest Mercedes-Benz Retailer, owned by the Manufacturer. Because we only sell Mercedes, we can offer you an unrivalled service and expertise to assist you in finding your ideal car.
Services offered
Used Vehicle Sales
New Vehicle Sales
Parts
MOT
Finance
Part Exchange
Warranty
Insurance
Customer Reviews (2)
Unlucky with car, dealer no help

Purchased a Vehicle from here some 6 months ago. I live a couple of hundred miles away so arranged to have it delivered. when delivered, it wasn't fully valeted, something the dealership in fairness addressed and resolved. Within a couple of weeks, various electrical issues arose and i booked it into my local dealership to resolve under warranty. some of the initial issues STILL exist and the dealership are refusing to acknowledge the car is not of satisfactory quality and that what i am experiencing is normal ownership. to put this in context, my vehicle has been in for various (some recurring) issues, at least 10 times since my purchase. The dealership agrees there is no need to bring it to them, as my local franchise should have the same tools and diagnostics to fix the issues I'm having. Complaints department hasn't been able to facilitate anything either, so I am now looking for advice from Elsewhere. Thus far, all i have a received is an apology

Excellent Customer Service!

My experience was excellent! Staff were very friendly and happy to answer all my questions. My Sales Executive, Oshane, was amazing. I felt very comfortable on my test drive and was never pushed into a sale. He's also been so accommodating in organising a suitable place and time to drop the car to me. Would recommend this franchise!

Reply from Mercedes-Benz Bromley

on 16 Oct 18

Thank you very much for taking the time to leave a review. We are thrilled you enjoyed your experience here at Bromley.