Trust Ford Edgware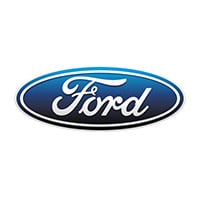 Trust Ford Edgware
"As part of the biggest Ford dealer group in Europe, TrustFord has thousands of quality approved used cars in stock at any one time. Please click on the links below to see all our available used car stock, our special offers, and the wide variety of financing that is available across all our models. "
Services offered
Used Vehicle Sales
New Vehicle Sales
Parts
MOT
Servicing
Alarms
Finance
Fleet
Paint Shop
Accessories
Part Exchange
Warranty
Insurance
Motability
Body Shop
Vehicle Wanted
Delivery
Communications
Customer Reviews (91)
Review from

Thinking of the customer

Although Ford contacted me they were friendly (as always) and extremely helpful and got as close to my budget as they could (been to other car dealers who couldn't or wouldn't budge on price) not only that Ford worked around my holiday plans and were always courteous when contacting me

Reply from Trust Ford Edgware

16 Days ago

We're pleased to read that our colleagues were able to help you find your new Ford. Thank you for taking the time to share your experience.

Review from

Ford Used car sales dept

I went to Ford to get my car serviced. While there I spoke to a used car sales rep. I wanted to upgrade my car but to do so I had to put down a deposit of £200 which would be returned. I purchased the car a week later after test driving it. I really liked it. That was two weeks ago... They are nice and polite to the custome while they are there, I was offered tea/coffee 4 times but st the end of the day they just want a sale and they really dont care. I still have not yet received my deposit back and ive tried to ring the used car sales team to enquire but my messages have not been passed on nor have they tried to return my call. I'm going to contact head office now.

Reply from Trust Ford Edgware

19 Days ago

Thank you for taking the time to review your recent experience. We are disappointed to read that you are waiting for your deposit and have escalated this to the senior management at Edgware on your behalf.

Review from

Purchasing a new vehicle

Purchasing a new vehicle Maruf Ahmed was the contact at ford. He phoned us and gave us an excellent advice service and price for a new vehicle. we are very satisfied with his service and have purchased the car.

Reply from Trust Ford Edgware

20 Days ago

Thank you for taking the time to review your experience!

Review from

The Mustang I bought is lovely

The Mustang I bought is lovely. Love the car.. BUT!!! However, almost everything else regarding trying to buy the car was awful. 1) It took me a YEAR before I got my car. 2) I got excuse after excuse after excuse as to the various delays imaginable. 3) When I complained, I got no gesture whatsoever, nothing, as a way of them apologising for such an awful service. No Discount, no free gifts, nothing. 4) If I knew it would of taken a year to get my car, I would have rather bought the limited edition Bullit which at the time I was told was a 6 months waiting list. My point of contact was Mikey in the last month or two before my car arrived, he was a nice sales person. And kindly helped drive my car back to my house as we had 2 cars. Pity I didn't have Mikey as my point of contact at the start, the experience may have been different.

Reply from Trust Ford Edgware

on 15 Jun

Thank you for your review. We are sorry for the delay you experienced after ordering your new Mustang and we will pass on your feedback to the management at our Edgware dealership. We hope that you are now enjoying your new vehicle.

Review from

Excellent customer service

Excellent customer service and super quick response!

Reply from Trust Ford Edgware

on 11 Jun

That's great to know - thank you so much for letting us know.