Is the a good car?
Read our expert review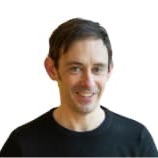 Words by: Dan Trent
"Forget the string-back driving gloves, classic car image you may associate with MGs of old because the brand has since evolved into a Chinese-backed builder of affordable everyday cars delivering excellent value for money and a no-nonsense image. MG's big sell now is offering an affordable route into electrification, which is proving very popular among buyers with cars like this MG5 estate. If not especially glamorous, it's efficient, cheap to buy and run and – as the dog owners who voted it their favourite in the 2022 Auto Trader New Car Awards will attest - is as dependable and unflashy as a favourite pair of wellies. At the time of writing a revised MG5 with updated styling and improved tech is reaching showrooms, which we'll review as soon as possible. For now, we'll focus on the outgoing one, which is fundamentally similar under the skin."
Read the review by category
Running costs for a MG MG5
All the usual running cost advantages for electric cars of course apply to the MG5, including cheaper VED/road tax and Benefit In Kind, not to mention the attraction of much reduced 'fuel' costs over a petrol or diesel car if you have scope to get a home charger installed and can top up the battery overnight on an off-peak tariff. Value for money is, of course, a key motivation for choosing an MG but the brand's advantage here narrows when compared with some other big-name EVs, with cars like the Nissan Leaf, Renault Zoe and Kia Soul either priced comparably or a temptingly short stretch away on monthly finance costs. There's no escaping the fact the MG looks and feels a bit cheap in comparison with these more desirable rivals, making the case for the MG5 perhaps a little less convincing than it its for others in the range.
Lease deals
These deals are based on terms of 8,000 miles, for a 36 month lease with a 6 months initial payment.
Related articles and reviews